Just posting with the off chance that someone may know if there is a local stockist of 9/16" to ½" Pedal thread adaptors.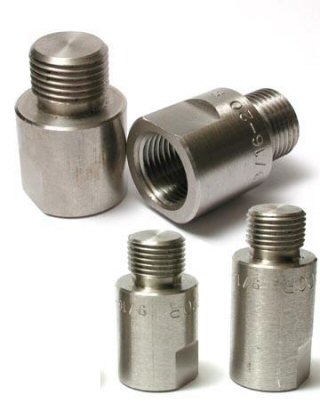 I know these are available through
Sheldon Brown – Harris Cyclery
and are a Kneesavers product. There is also a German based site
Classic-Cycle.de
that seem to also carry this type of item, but if I can find these locally and quickly that would be my preferred option.
Back Story
My wife has recently taken to cycling on the trails and shared paths with an old Malvern Star hybrid to the extent that she would like to progress to a new cyclocross bike and prepare for some longer rail trail tours in the future. As part of the transition she bought herself a new pair of clipless SPD shoes on the weekend and asked me to take the pair of SPD pedals off my Shogun and put them on her bike so that she can get use to clipless before getting the new bike.
No problems I thought, until the realisation that the one piece crank on the hybrid has ½" thread and the SPD pedals have 9/16" thread.
So any suggestions before I commit to the Over Seas purchase, which is again is not the preferred option given the shipping duration and the freight costs for such relatively small items.