We discovered one a few weeks ago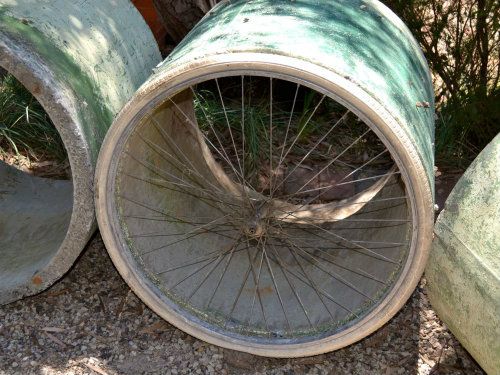 Wheels (and in this case, tyres) come in handy as templates for heavy round concrete pipes of similar diameter. Final positioning of the pipes had to allow enough room to get a wheelbarrow through. The pipes were too heavy to move around more than once and the wheels proved to be the perfect solution to experiment with.
Does anyone else know of a use for bikes and or bike parts other than the obvious?