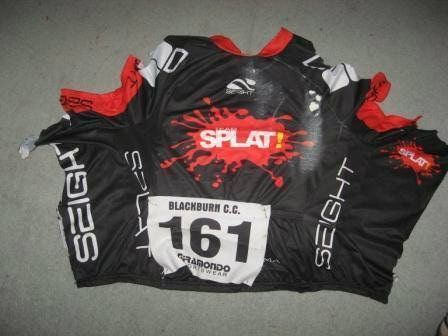 The rare Team Splat! jerseys have just become even rarer.
This one was cut off me by the paramedics after a crash at Blackburn Club track racing yesterday afternoon.
I believe the rider directly in front of me clipped his front wheel? Whatever, he suddenly went one way, and his bike the other as he crashed to the ground immediately in front of me. Fortunately for him, I only went over his bike, and not him. Fortunately for me there was no following rider going over me.
I went by ambulance to Box Hill Hospital, where x-rays confirmed a broken collar bone. OUCH.