Hi guys - some time ago I bought this chainring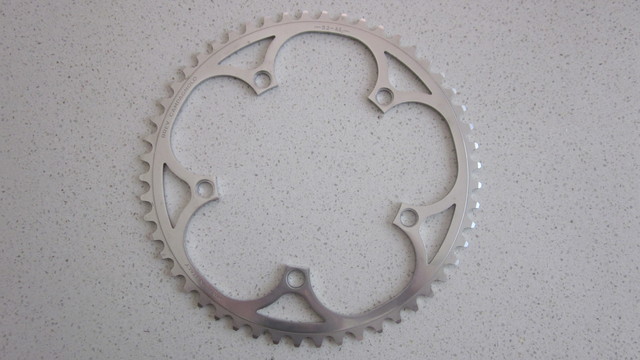 It's a Campagnolo, and it's 52 in size. That much is certain.
As per the rest - gathering from the design I
think
it's a Record (so a Road chainring, not a Track one as the ebay seller I got it from suggested) but I can't be too sure.
However, next to the 52 (see top right hand side of the chainring), instead of the suggested dimension for the other chainring, I have two letters, namely AS.
What does AS stand for? Does that hold any relevance in IDing this piece?
I'm try to get to the bottom of it because I want to try to sell it, and I want to be precise as much as I can.
Thanks to all.
D.