Finally started on the second of the two hard rubbish SS frames. This one is 54 square. Lets see what it ends up like. I,ll cost it as I go.
This is it mocked up on a couple of rims with the worst of the rusty stuff pulled off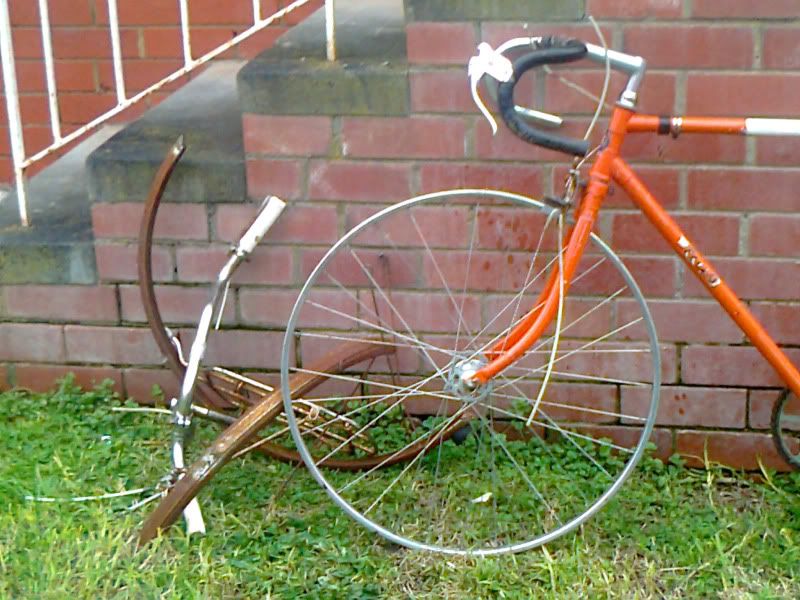 THis is with wheels and tires that I bought from a (other) forum member. So thats drivetrain and wheels sorted. I spaced the back rim out to 120 with spacers I had so its standard modern trackie. THe axle has been slightly stripped at one end so its OK at this width but barely. I think I am going to put guards and a rack on this one but it depends on a lot of things Including finding the right bits at the right price. It may be I paint the frame red or the wheels orange too. The front dropouts are a bit too tight at this axle width so that needs to be addressed.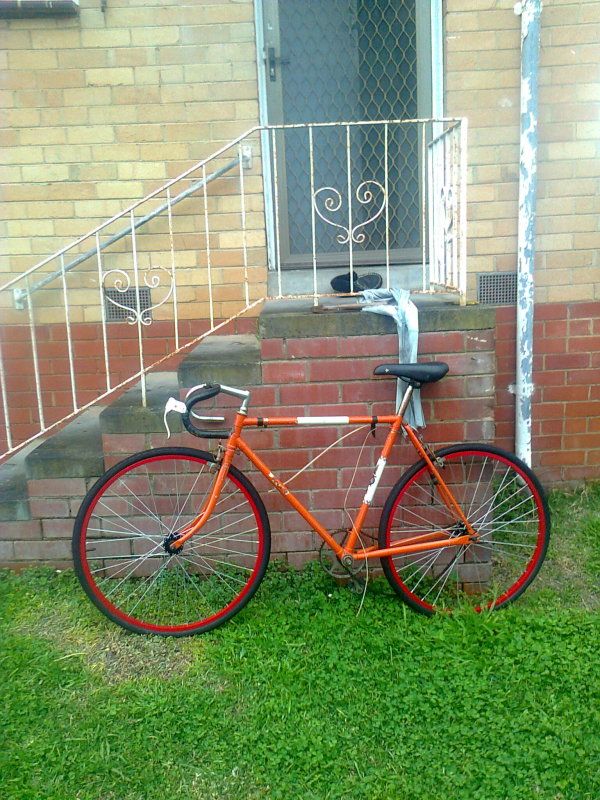 Current cost $20