There seems to be some
pressure
for a report on my longish ride recently, so here you are.
I flew to Perth, met up with a friend from Canada and we rode home via the WA wheatbelt to Norseman, the Eyre Highway to Ceduna, Eyre Peninsula, Adelaide and finally the coast road into Victoria.
There was a fair bit of wind and not much of it tailwinds. It's no surprise the wind farms had a record month.
But overall we were pretty lucky with the weather; it could have been worse. The traffic was mostly very considerate and the roads good.
It took 36 days (32 riding days averaging a bit over 100 km/day) but we had only two punctures, so the bikes were awesome. We travelled light - rear panniers only and a handlebar sling/UL bar bag for me which worked great. We didn't feel we missed anything and I could go lighter.
Absolutely loved it. The long version is over
here
but here's some pix.
Big thanks to Heather for allowing us to report in by txt and UJ1 for bouncing around the idea of a crossing. Really appreciated the encouragement.
Rabbit proof fence - stoked to see this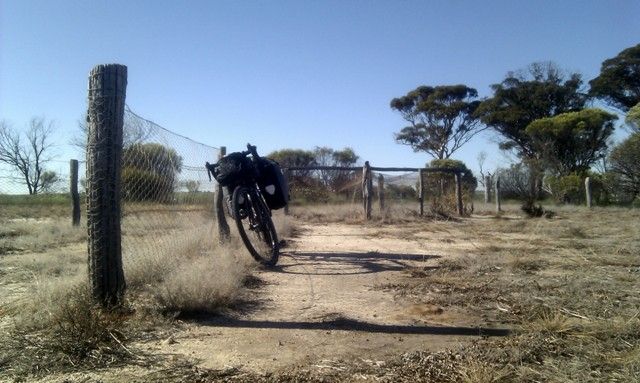 Wave Rock
Camping among the wildflowers, Hyden-Norseman Road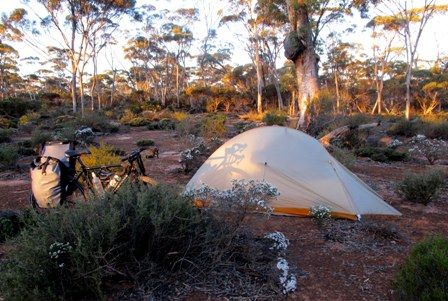 Lake Ballard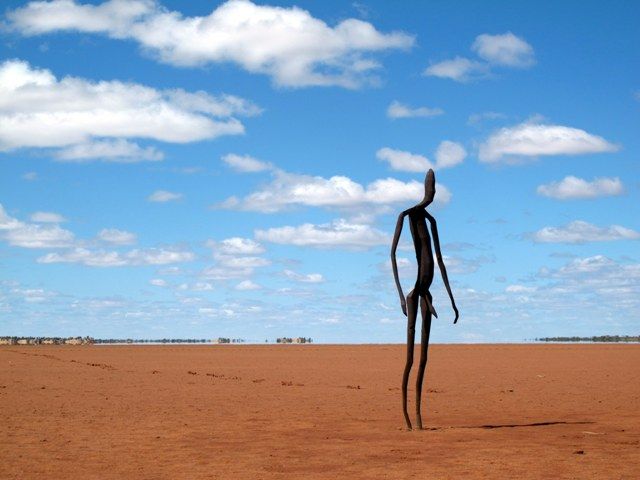 90 mile straight
The Nullarbor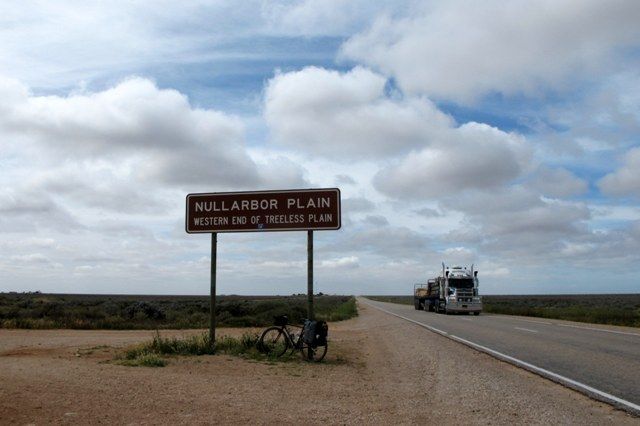 Adelaide already