Finally my 50mm carbon tubulars got built up (was waiting on spokes and the Belgians at Sapim were on summer holidays). Got two coats of glue on the rims and one on the base tape as per the Park Tools website. Tyres stretched a week each on an old rim.
Apply light glue coat and mount the tyre. No issue except for getting the tyre over the rim which required application of brute strength. Then had to spend time getting the tyres properly aligned with the channel. Man that took a lot of pulling, twisting and lifting...plus a few choice words to help on the hard bits.
Repeat for the second wheel which was a little easier to align as I left a bit more air in it. Still a lot of pulling and twisting needed. Bit of glue on the braking surface and sidewalls which is mostly scraped off now. When I can be bothered I will do the rest.
So heres what she looks like now while I leave the wheels to cure for 24 hours before checking the glue job. Somewhat paranoid about rolling a tyre off.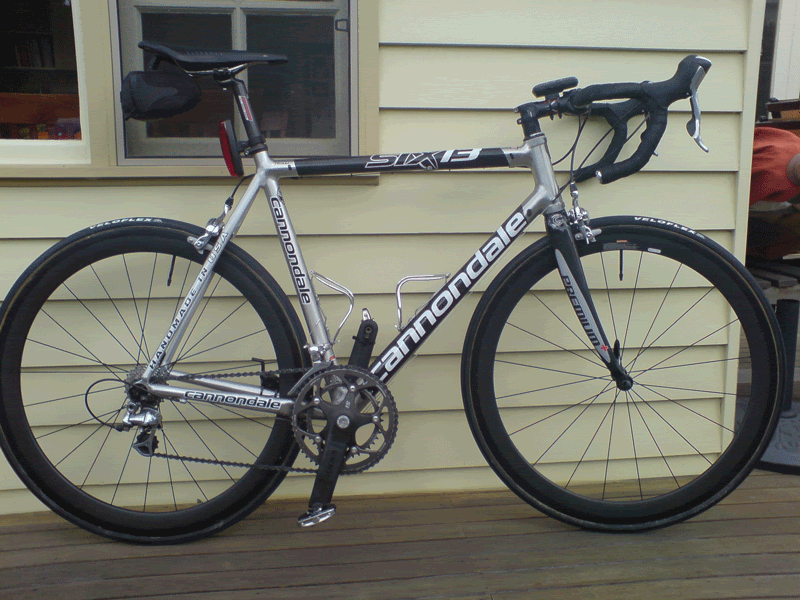 Here it is with the alloy clinchers