Finally got started with my second Robs frame.
Threw away the severely rusty bits. Found it a long headstem and a set of bars and some rims.. and mocked it up to see what it will look like
Its 54 square so its going to be a tad small for me. And I dont see Kathy on a SS. And with those horizontal dropouts anything else would be a waste.
It came apart really easily. Its not going to be a troublesome project at all. It seems to want to be sorted.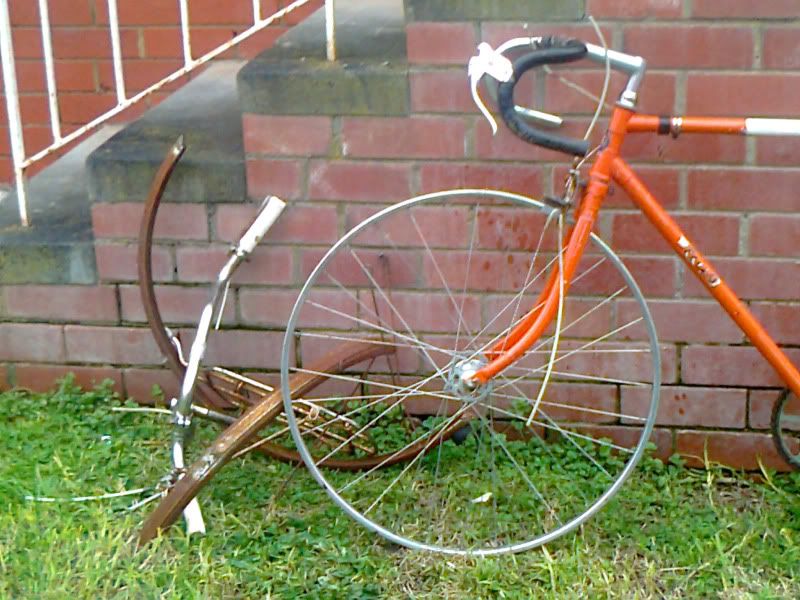 discarded bits.
Mocked up