Well...this was a brand new Ultegra chain that I bought in December (fresh on for Amy's Ride in Jan)...so not even 2 months old yet!
First sign of something wrong was bad shifting, then it seemed to want to jump cogs if I was on the big chain ring and on any of the 3 largest rear cogs...there was also a repeating clicking noise every 2-3 pedal strokes...I thought it may have been the removable link being a bit funny and wanting a little fresh oil (complete re-lube last week and no riding in rain since).
I was adding a bit more oil to it and there was still something not quite right going on as I span the cranks...looking closer I was shocked.
So glad I caught this in time...the potential for ugliness is extreme.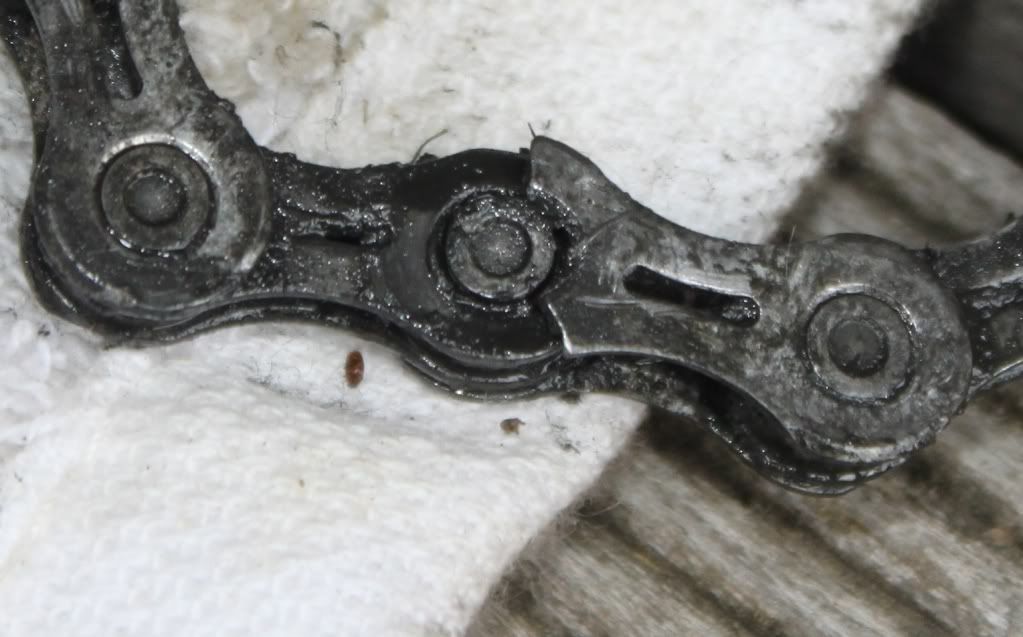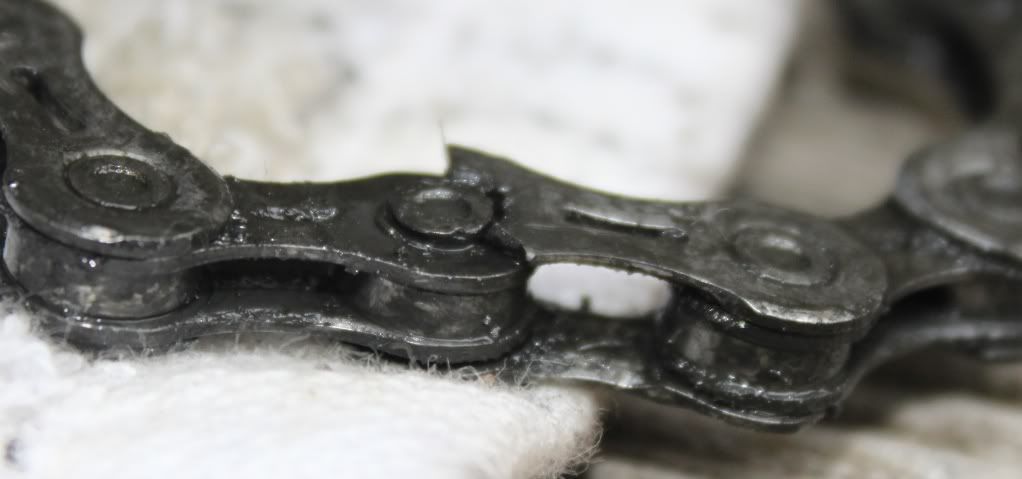 Maybe I should have not had that 4th Weetbix before the ride!!!